Unframed World SEO & Web Design Agency
Grow with ADVAN, a local marketing company.
Serving Cleveland – Akron, Ohio since 2001, our web designers, SEO experts and marketing specialists have helped hundreds of companies grow year after year. Our design team has elevated brands with powerful messaging and professional graphic design. If you are looking for a local marketing company to take your business to the next level, let's talk.
Propel the growth of your business with ADVAN, a local SEO company providing web design and the marketing you need to achieve your goals. Working with the Unframed World team means you'll have access to the area's best website designers and the most effective SEO services.
View our portfolio.
How Will the Coronavirus Affect My Business? The Coronavirus Pandemic is here and business is feeling it.  How to Put In Place a Marketing Plan for a Fast Recovery.
SEO, search engine optimization, is our most effective marketing service to grow your business. As a result, we attract more customers searching for your products/services on the internet. Search engine optimization, content marketing and Internet marketing offer the lowest cost when it comes to acquire new customers.  In addition, online marketing outperforms all traditional sales and marketing methods. Hands down, it is the best marketing program that works 24-7, bringing you a steady flow of prospects.
Rely on the Unframed World team of web designers to elevate your brand, website design and marketing programs.  Our graphic design team will start out by creating a professional look that is carried across every communication piece. Then, we will elevate your brand and position you above your competitors. Finally, our team will plan and implement a digital marketing program using one of our SEO packages.
Our Strategies Start with Monitoring Your Competitors
Our experienced marketing strategists investigate what the competitors and industry leaders are doing to be successful. From this research, we develop a marketing program for your business to outperform all of them.  Above all, our 20+ years of marketing experience across all industries provides what it takes for your business to grow.
By fully utilizing all the available marketing tools, including SEO, PPC, social media management, and PR, we will effectively promote your business. Hire the best marketing agency near me and web designers near me.
Cost-effective SEO Services
Compare the value and results of our SEO programs to the other full-service, Akron – Cleveland advertising agencies and digital marketing companies. Starting at just $950 per month, clients have gained the #1 spot on Google search results for many of the most relevant search terms.
Unframed World is one of the area's most effective digital marketing agencies and web design companies. We offer results-driven Internet marketing services designed for small to mid-size companies (5 to 500 employees). View our SEO services.
See measurable results by hiring the right digital marketing company, Cleveland SEO professionals, to help you achieve your 2020 growth goals.
Our team is experienced in all areas of traditional and digital marketing and can provide everything you need to grow your business, from top search engine rankings to the right social media management. Take a minute to view our portfolio.
Great Responsive Mobile Website Design & Development
Website visits from mobile devices and tablets are surpassing desktop views for most consumer and many business to business (b to b) searches. Our talented team of web developers make sure your website looks great across all mobile devices and is user-friendly, with intuitive navigation.
Search Engine Optimization & Social Media Management
Getting to the top of the search engines can dramatically increase inquiries and sales. We've developed highly successful SEO campaigns to get and keep our clients' sites at the top of the search engines. We offer affordable monthly programs that get great results, starting at just $950 per month. Our search engine optimization (SEO services) and other Internet marketing programs can drive traffic to your site and conversions to leads and sales.
web designers near me     graphic designers near me    marketing agency near me    web design companies near me   landscapers near me
Shopping Cart & Ecommerce Website Development
We are experienced in Ecommerce development and shopping carts. Our talented web designers can help you with your online strategy to successfully manage and sell your products online.
Local Web Design Agency Offices
We're a local digital marketing agency with offices in Cleveland, Akron, and a design studio in Stow. You'll work directly with our creative team, the area's best graphic designers and web designers of any advertising agencies. Get fast turnaround on custom website design, digital marketing, and creative services from the leader in graphic design companies.
Companies across Cleveland and Akron choose Unframed World for our creativity and the success they experience with our team. In addition to our website development services, we can update and manage your existing WordPress site. At no extra cost, we'll add in our marketing expertise to develop the right look and messaging that will improve website traffic and get results.
Get fast turnaround from the area's best graphic designers • best website designers • best marketing company & SEO experts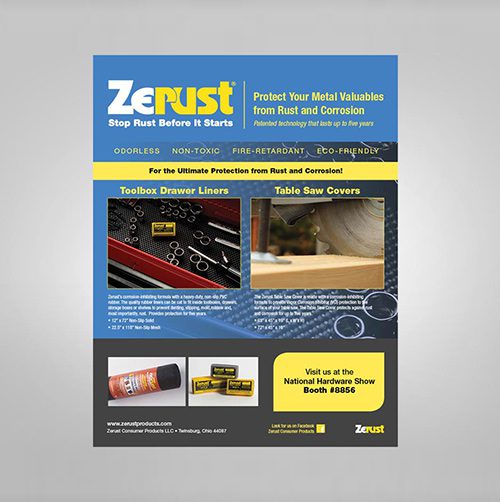 Cleveland – Akron's BEST Graphic Designers & Web Designers near me
Unframed World is small in size compared to many advertising agencies with low overhead. Judge us not by our size but our amazing graphic design portfolio and client testimonials. Employing the top 6 graphic designers in the Akron / Cleveland area, we compete with the best. Consequently, Unframed World provides the greatest value of Akron / Cleveland marketing companies. Whether you are looking for complete corporate rebranding, a simple flyer, or web designers near me, our creative graphic designers can help.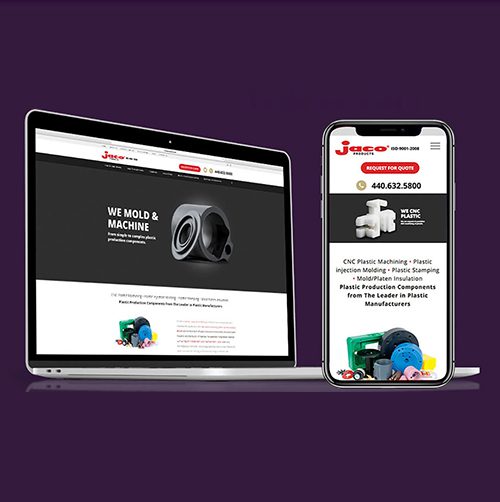 Web Designer Akron – Cleveland
Need a custom WordPress developer near Cleveland and Akron, Ohio? Or searching for web designers near me  or a marketing agency near me?
Our web design team has created over 500 websites, from static sites to Ecommerce shopping sites. After working in all the available technologies from .net to PHP, we fell in love with WordPress. Today, 90% of our website design is with custom WordPress. WordPress is the most widely supported content management system available and its functionality is intuitive and easy to use. As a result, we quickly train our clients to update and manage their sites. WordPress is just one of the many reasons we're the #1 web design Akron agency. For e-commerce, we work with Shopify and Woocommerce.
Offering the Most Competitive SEO Packages to Improve Your Online Presence
What is SEO and how does it get your phone ringing? SEO is the best wingman your company will ever have. Hire an SEO company with proven results and clients in the #1 position across all the search engines. We start by performing in-depth keyword research to find your current positioning, as well as your competitors', to discover what is working and what isn't. From this information, we target a broad range of long-tail keyphrases that your potential customers are searching under.
Our team of marketers and copywriters master your brand voice to deliver optimized, fresh homepage content, engaging new pages, and evergreen content. We take this process full-circle by promoting each page with link building from high-authority backlinks and more. Discover more about our SEO specialists and our most popular SEO packages.  Comprehensive reporting from Google analytics and keyphrase positioning are provided monthly. Contact Unframed World to learn more.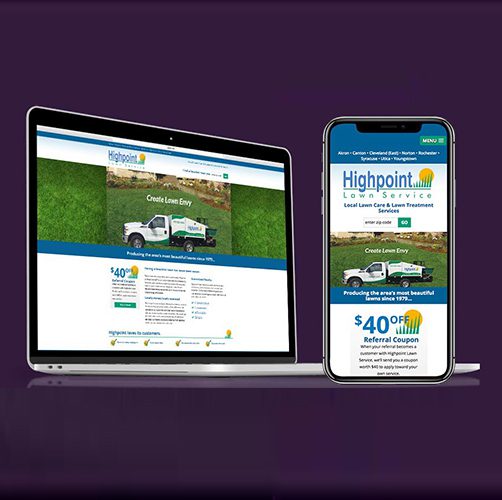 A Solution That Works
Unframed World crafts effective SEO strategies that drive business to your website. We develop B2B websites with language that resonates with users and designs that prompt them to take action. Unframed World understands every aspect of B2B business and knows how to turn your website into a powerful channel for inbound leads and sales. Our in-house team consists of project managers, graphic designers, web developers, and marketing strategists; combining our skills to create a powerful asset. Unframed World delivers unparalleled results.
From a simple logo design to a full Ecommerce site, we work with a variety of project sizes and scopes. Our team is experienced in all areas of traditional and digital marketing and can provide everything you need to grow your business, from top search engine rankings to the right social media management.
And, we're an easy-to-work-with Akron web design company / marketing agency
What differentiates us from other web design Akron companies / advertising agencies Akron / Akron marketing agencies is how easy we are to work with. First of all, we do all the work, create the content, and take great photography/video. In addition, we treat your business as if it were our own; we're personally vested in your success. As a result, we have amazing relationships with our clients that go way beyond just a web design. Hence, our team is a major component of their ongoing growth strategy and success. Other clients sell glass block and glass block. We love showing off website designs: Rotational Molding Design  |  Plastic Product Designer  |  Attorney Strongsville Ohio |
|   Vacuum pump oil  |  Rubber Molder | Garage Flooring | Epoxy Flooring | | Yard Ramps | Yard Ramp | Rubber Molder    | Ohio Criminal Defense Attorney | Criminal Defense Lawyer Ohio |  Used Thermoforming Machines | Used Injection Molding Equipment|Used industrial laundry equipment for sale
And, a totally FREE consultation + complimentary business consulting services
We'd love to meet with you, review your sales and growth goals, and present case studies of our clients' successes. With this information, we provide our insight into the most effective ways to achieve those goals. Take advantage of our free marketing and business consulting services.  Most noteworthy is our ability to boost the problem-solving creativity and productivity of your teams. Lean on our expertise in reducing workplace drama and doubling productivity.
Here are the top 10 reasons why Northeast Ohio businesses choose us for traditional and online marketing:
Performance. We get more businesses to #1 on Google than any other SEO company in Ohio.
Affordable. No long-term contracts and clear pricing. In other words, a great value for web design, SEO services, and graphic design.
Creative. We elevate your business with a clean, modern cohesive look EVERYWHERE; across your website, social media, brochures, stationary, business cards, and more.
Accountable. We do what we say we will do with the highest level of integrity.
Knowledgeable. We know the industrial supply, manufacturing, legal, medical, and non-profit industries, and how to grow businesses in these markets.
Understandable. Yes, we speak your language and know the latest marketing jargon.
Humble. Yes, our website does say "we're the best" everywhere, but we are really the most grounded, humble team you will ever meet.
Driven. We want to make each and every client successful and help position them as the leader in their industry.
Professional. We are marketing and design professionals who take our craft seriously. We are passionate about the digital marketing industry, always wanting to learn more.
Experienced. The majority of our staff have 10 to 20 years' experience.
Most of all, we're proud of our team of graphic and web designers
Loved by Our Clients.
Unframed World Web Design Agency is rated 4.9/5 based on 15 reviews on Google. Unframed World is proud to offer the Cleveland / Akron area's top creative talent; web designers, graphic designers, marketing consultants and SEO agencies. Let us develop a look, brand, Internet marketing strategy for your business.  Then, we'll combine it with traditional marketing to attract the right customers to achieve your business goals. Get the look and strategy that gets your business where you want to go. More importantly, chose the team that delivers web design Akron and supporting collateral that positions you as the market leader.