Copperloy Is The Solution To Your Portable Loading Dock Needs
If your facility doesn't have a loading dock or you have limited space; Copperloy offers a line of portable loading docks for your needs. Helping you to avoid the inconvenience of construction, as well as being a cost-effective solution with the investment of these portable loading docks. These portable loading docks built of engineered steel and are custom made to fit your specifications. Copperloy is always a step above their competitors and has built these with safety, durability, and performance are top considerations. Designed to mobile and portable with heights ranging from 42′ to 57′ and capacities up to 60,000 pounds and Copperloy's high-quality, long-lasting, and innovative products you can now turn your open space into a loading dock.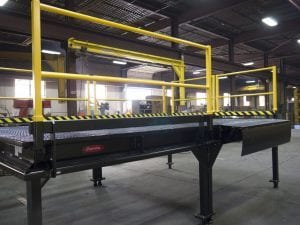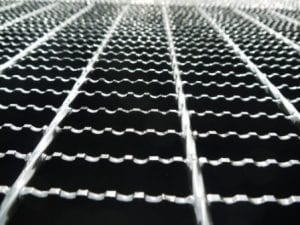 Benefits and Features of Copperloy portable loading docks and yard ramps
Features:
Made in the USA
In-house engineering team designs custom platforms specifications
Two or more docks can be secured together to create a larger area of use
Steel Grating
Moveable curb sections
Lift sleeves for easy handling and repositioning
Edge of dock levelers
High-quality steel construction
6″ safety curbs- prevent accidental runoff-
Hollow sections and box frame construction- stress from heavy loads and cargo breakouts are reduced
1-3/4″ thick electro-forged serrated steel – provides superior strength and all-weather high traction running surface
Handrail add on – 42″ high split handrails for extra safety and convenience
Benefits:
Maximum efficiency
Unparalleled longevity
Limited maintenance
Stability
maximum safety
increased productivity
cost-effective solution
increased capabilities
increased production
Don't hesitate to contact a Copperloy representative today so they can assist you in finding the perfect portable loading dock for you facility or job need.
Unframed World DESIGN | Copperloy
Copperloy is a valued client of Unframed World Design. They receive, as with all our clients, the various benefits and advantages of our SEO packages. We want to help bring our clients to their highest potential;  Unframed World Design's SEO packages are designed to enhance online presence. Striving to improve our clients' Google Search visibility and presence on social media platforms such as Facebook, Twitter, Pinterest, and more!
Businesses and facilities in need of more efficient Forklift Loading Ramps should contact Copperloy. To learn more about the products of Copperloy Visit the Unframed World Design Blog.