Fiber Optic Pressure Sensors
Most of the time, when we talk about a "habitat," we are talking about an ecosystem in nature. However, it is safe to say that a nuclear power plant is like its own habitat or ecosystem. Everything is delicately and perfectly balanced, and if it is not, there are almost immediate ramifications. Pressure, strain, flow, temperature, and intrusion detection, plus so much more, are important in these kinds of environments. In 2016, the Office of Nuclear Energy published a report on the use of Optical Fiber Sensors in a nuclear plant. The report notes that fiber optic sensors are in many ways the perfect solution for nuclear power plants because they can withstand extremely high temperatures, they can be embedded in existing construction, and they can also perform distributed measurements with high spatial resolution.
What other advantages do fiber optic sensors from FiberStrike® offer?
Electricity Not Included
One of the reasons fiber optic sensors from FiberStrike® are ideal for nuclear power plants and other combustible environments is that these sensors do not require electricity to work. That means no sparking and no outages when the power is down.
The Most Precise Measurements in the Industry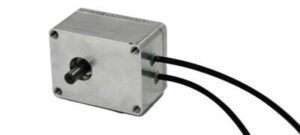 Whether you are in need of a fiber optic pressure sensor or a fiber optic strain sensor, you want a sensor that will give you the most accurate readings possible. For that, it only makes sense to talk to the experts at FiberStrike®. The fiber optic sensors from FiberStrike® are accurate down to the picometer range, and they can be accurate for up to 25 km. In an aerospace application, a car engine, or a similarly complex scenario, precise measurements are not just of benefit, they are necessary.
Continuous Monitoring Made Easy
FiberStrike® keeps the need front-of-mind with their fiberoptic sensors. The sensors will continuously monitor strain, tension, temperature, curing, stability, wind loads, effects of seismic activity, or the impact of nearby excavations or erosion. Because the same sensors that are used during construction can be integrated into the final project, there is no need to interrupt service.
An Impressive Client Portfolio
The companies FiberStrike® has worked with over the years speaks to the quality and reliability of their fiber-optic sensors. FiberStrike® is a NASA Prime Contractor. Other clients include Boeing, Honeywell, Pratt-Whitney, Siemens, and more. You do not just get to work with these companies over a long period of time because you happen to be in the right business. Your production, efficiency, and effectiveness to be at the highest marks possible. FiberStrike® hits all of those marks and exceeds them.
Whether you need a reliable, non-stop fiber optic sensor for a medical device, an airplane, or, as we said at the top, a nuclear power plant, turn to the company that has established itself as the most expert in the industry. Contact FiberStrike® today.