Greg Stout is a plastic product designer and freelancer with over twenty-five years of experience in plastic product designing and over fourteen years of experience in the rotational molding process. He is the head of Blue-Reed LLC, a plastic product design company located in Stow, Ohio and offers a variety of services with a vast network of makers, molders and manufacturers.
Blue-Reed can assist you with all stages of product development and design. If your plastic product is in the beginning or concept stage or if it requires modifications to fit this process, they will work closely with your rotational molder to ensure that your product is launched successfully. They also provide a 3d solid model from which a mold can be made and have advanced SolidWorks modeling skills. The business also specializes in designing hollow plastic products for the processes of rotational molding, blow molding and thermoforming. Stout and Blue-Reed can provide innovative and creative product design, but they can also coordinate with the rotomolder and mold maker to reduce part and tooling costs for the client. On top of all that, the people at Blue-Reed can locate the right supplier of a roto mold manufacturer or get more information on rotational molding design and rotational molding for a client. Come check out their portfolio of amazing plastic works and designs or check into learning more about Blue-Reed's services and what  Greg Stout and his company can do for you.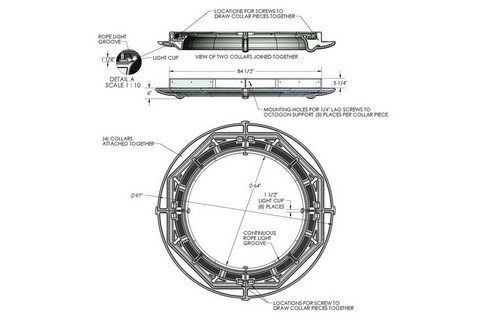 Plastic product designers
don't come more highly recommended than Greg Stout and his company, Blue Reed LLC. When doing rotational molding, it has its own set of rules and guidelines to ensure that the product is expertly crafted to fit a specific design. This not only takes the experience with the rotational molding process but also with materials, tooling, material flow, and plastics engineering to successfully design rotomolded products. This is a small industry compared to blow or injection molding so specialists experienced in rotomolding design are limited to one or two individuals across the United States. That's why Greg Stout is such a sought after businessman. He has skills that very few have and they are incredibly valuable.Stout has been in the rotational molding process for over 25 years. His goal at Blue Reed is to offer durable and expertly crafted materials at low part and tooling costs. Whatever you are looking for, be it rotomolders, roto mold makers and machinery, Blue Reed has a vast network of manufacturers and businesses to contact and they will sit down with you and go over any questions or designs you have as well. Stout also uses Finite Element Analysis and a computer program to make sure Blue Reed and your designs are utilized to their best possible abilities. Stop by and see what they can do for you. As far as plastic product designers go, you're in the best of hands with Greg Stout.