Protect Your Motorbike This Summer Season
If you are an avid motorcycle enthusiast and biker, then you know that there's nothing more important than protecting your bike. You've probably heard of a motorbike storage cover, but maybe you're skeptical about its effectiveness. After all, it is an investment, so you want to make the right decision to preserve the quality of your bike. 
Why Store A Motorbike Under A Cover?
If you live in a climate that fluctuates, then you know that the outdoor elements can damage your bike. Dust, debris, ice, and other types of moisture can get trapped underneath your bike and leave it vulnerable to rust or corrosion. This is one example where a motorbike storage cover comes in handy, because it can ward off the outdoor elements and keep your bike safe and sound underneath.
If you live in a cooler climate, you need to be especially careful about the weather impacting your bike. Even though you're probably not riding your bike around in the middle of the winter, your bike is still vulnerable to the elements. The ice and cold can rust the chrome, which could lead to possible damage of moving parts. Indoor storage won't solve this problem, either. Moisture still finds ways into your garage through cracks in concrete flooring. Eventually, with enough moisture build up, your bike will be exposed to corrosion and will deteriorate over time.
Luckily, a motorbike storage cover minimizes these potential problems by providing an extra layer of protection for your bike. If you invest in a quality cover, you're also investing in the longevity of your bike, so you can enjoy long rides in the sunshine for years to come.
Motorbike Storage Cover From Zerust
Zerust's motorcycle storage covers are a leading solution for motorcycle protection. Their patented anti-corrosion technology is built into this zip-up cover, which will ensure your bike stays in showroom shape in the off season.
How does the motorbike storage cover work? The cover itself is lined with an Xfilm material that fully encloses the bike and protects it from dust, heat, rusting, corrosion, and other harsh conditions. Not only is this cover rust-inhibiting, it is also water resistant and mold proof. Even if you've never considered these problems to be a threat, they can seriously damage the structure and functionality of your bike without you noticing — until it's too late.
All you have to do to use this motorbike storage cover is clean and cool your motorcycle, then zip it up. When you shop this Zerust product, you can guarantee that the anti-rust vapors will remain active for 5 years from the date of purchase. So, once you have your cover, you don't have to worry about replacement for years.
No matter the size of your motorcycle, the Zerust storage cover will work for you. It's time to take a step in the right direction, and preserve your motorcycle for years to come.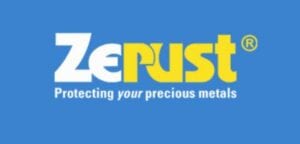 About Zerust Products
Zerust Products is a leading provider and manufacturer of rust prevention products. Since their founding, Zerust has prioritized the production of environmentally-friendly products that don't introduce toxins or harmful chemicals onto the items they are protecting.
Not only does Zerust sell an innovative motorbike storage cover, but they have a variety of other products for rust prevention needs: firearm rust prevention, bicycle covers, car covers, tools & hardware liners, and so much more. 
When you support Zerust, you support their mission to produce non-toxic, affordable, and fast-working rust prevention products. Shop motorbike storage covers and more at https://www.zerustproducts.com/