3 Ways to Preserve Your Truck 
The Cummins brand is instantly recognized by name and logo, but why is that? A Cummins diesel engine is known across the country and globe as a superior truck engine for its horsepower, torque, and unmatched durability. When taken care of properly, a diesel truck with a Cummins engine will outlast any of its competitors. Although not all diesel trucks have a Cummins engine from the dealership, you can learn when to use a Cummins conversion kit to give your truck the Cummins engine it needs for optimal performance.
There are a few different options for upgrading your diesel truck to a Cummins engine. The best way to learn when to use a Cummins conversion is to read about the following swap kits and swap basics. Soon, you'll be an expert in diesel swap basics and your truck will thank you for it. 
#1 Cummins 6BT Swap Kit 
The Cummins 6BT swap kit comes with 3 different options based on the 3 different 6BT engines: first-generation 6BT, second-generation 6BT, and third-generation 6BT. 
First-Generation 6BT Swap Kit 
The Cummins 6BT engine first made its appearance in 1989 when Dodge began to outsource the manufacturing of their heavy-duty truck motors to Cummins. This 5.9L engine was first used in RAM trucks. Dodge built the trucks around the 6BT engine to meet the needs of even the most demanding applications. While the first-generation 6BT engine was popular for its time, it's no longer the most powerful Cummins engine on the market. Those looking for a small-medium increase in torque and power will benefit from the first-generation 6BT swap kit. 
Second-Generation 6BT Swap Kit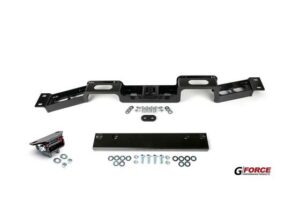 The updated Cummins 6BT debuted in 1994 and featured a Bosch P7100 pump that generated more power output without sacrificing the drivability and handling of the truck. The second-generation 6BT also featured mechanical fueling and timing, maintaining Cummins' well-known reliability and durability. The second-generation 6BT is more accommodating to performance upgrades due to its improved fuel pump, making it the most ideal 6BT swap kit. 
Third-Generation 6BT Swap Kit 
For those looking for the best power and performance, the third-generation 6BT engine is the best choice. This Cummins engine made its debut in 2003 with a new common rail injection system that makes the engine more efficient and compatible. The third-generation 6BT swap kit is more complicated due to advanced features and electronics. Patience is needed to perform this swap, but it's worth it in the end for those looking for the ultimate horsepower and torque. 
#2 Allison Swap 6.7 Cummins Kit 
The first Allison 1000 5-speed Series was introduced in 1999. General Motors was the first auto manufacturer to replace 4L80E transmissions with an Allison series. Soon, the Allison series was paired with Cummins engines to create the Allison swap 6.7 Cummins kit. This swap kit was incredibly popular due to its improved performance, engine longevity, improved fuel economy, and straightforward modifications. The Allison swap 6.7 Cummins kit, also known as the Dodge Allison swap, is now one of the most popular conversion options among Dodge truck owners. 
#3 Cummins Swap Mount 
A Cummins swap mount is a crucial component of completing a Cummins swap to a Chevy pickup or earlier Suburbans. It is compatible with Cummins 6BT's and Chevy pickups from 1973 to 1987. When you are installing a Cummins 6BT engine into your 1973-1987 Chevy pickup, the Cummins swap mount allows for proper placement of the 6BT engine directly to the OEM (original equipment manufacturer)  frame mount isolators. 
Practicing When To Use a Cummins Conversion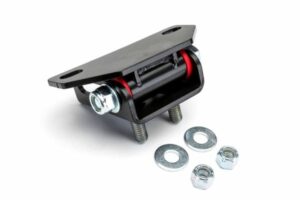 Now that you've learned about 3 different ways to preserve your diesel truck, you can decide when to use a Cummins conversion. Cummins is well-known for torque and horsepower, therefore you have to decide how much you want to upgrade your current truck and engine for performance. It's not always easy to determine when to use a Cummins conversion on your own, so reach out to local automotive parts manufacturer about swap basics and to help you determine how and when to use a Cummins conversion kit.