Searching For The Best Rust Prevention For Guns?
Whether you're a longtime gun enthusiast, or just have a small prized collection, you know how important it is to protect your guns. But with all of the different products and information available, how do you determine what the best rust prevention for guns is?
Zerust Products is a leading producer of rust prevention and protection items. They have developed a unique formula for rust prevention that is non-toxic, environmentally friendly, and keeps your items safe. 
To highlight some of the best rust prevention for guns, let's take a look at what Zerust has to offer.
Tube And Barrel Strip
The Zerust tube and barrel strip outperforms gun oil, lubricants, and greases. This strip is ideal for protecting gun barrels, rifle barrels, and the lengths of stored metal pipes from corrosion.
If you're looking for the best rust prevention for guns, you'll love how easy these strips are to use. The tube strips can be cut to length to fit inside any ferrous metal tube or pipe. They are narrow in diameter, so you don't have to worry about forcing the strip into your barrel. All you have to do to use these strips is insert them into the pipe or barrel you want to protect, and cap the ends shut. The air inside the pipe fills up with the Zerust vapor corrosion inhibitor formula (VCI), which protects it from rust.
This is a non-toxic method of protection. Once you uncap the pipe, the vapor will harmlessly dissipate.
Firearm Protection Bags
The Zerust VCI firearm protection bags are another one of the best rust prevention methods for guns. These bags shield your guns, rifles, and other weapons from rust by offering long-lasting corrosion protection. 
All you have to do to use these bags is place your clean firearm into the bag and close it. The non-toxic Zerust VCI will release into the air around your firearm, creating a layer of protection. Best of all, this formula lasts for up to 5 years, so you won't need to repurchase the product every season.
Gun Oil And Gun Cleaner
When you shop Zerust for the best rust prevention for guns, you can get all of your shopping done at once. They offer both gun oil and gun cleaner to have your firearms protected, cleaned, and lubricated when you need them.
The gun oil cleans dirt from the exposed metal surfaces on your gun. This thin spray also prevents moisture build-up that leads to rust and corrosion, so you don't need to worry about metal on metal wear.
The gun cleaner easily cleans barrels, tubes, triggers, and chambers on your weapon. Once sprayed, it dissolves powder residue, fouling, and deposits. If you want your gun to work like brand new year to year, this is the combination you need.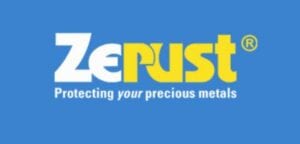 About Zerust Products | Best Rust Prevention For Guns
Zerust Products is firm in their mission to provide non-toxic, long-lasting methods for rust prevention. Not only do they sell some of the best rust prevention for guns, but they also have products to protect bikes, cars, boats, and more. Their goal is to provide you with a solution that lasts, and keeps your personal items  functioning like brand new.
Zerust is conscious of their impact on the environment. That's why all of their products are engineered to be non-toxic and environmentally friendly. They understand that you want to protect the items you love, and you shouldn't have to accept a product that adds chemicals or toxins to the air. These products are all priced affordably to give as many customers access as possible.
When you want the best rust prevention for guns, shop Zerust Products. Visit https://www.zerustproducts.com/ today to get started.