Benefits Of Fire Sprinkler Inspection Software
Shopping around for fire sprinkler system inspection software is not something you do every day. In fact, in the best case, you want to choose an inspection software that will last for years and meet all of your workplace requirements.
No one wants to think about a workplace fire or accident, but the reality is that these things happen. That's why there are codes and regulations in place to keep people safe by preparing for fires. Inspecting fire safety assets is a critical part of that.
If your inspection system is old or outdated, you're wasting time and resources where you shouldn't be. When you switch to a fire sprinkler system inspection software, you'll perform inspections quickly and avoid human error. What more can you ask for than complete confidence in your workplace safety system?
A Modernized Experience
It's possible that you are hesitant to switch from a manual system to an automated inspection software. When you have a routine with your inspections, why switch things up?
There are dozens of reasons to switch to InspectNTrack, including its modern user experience. InspectNTrack is automated, which means you can schedule, track, and follow-up with inspections all from a mobile device. If you struggle to keep paperwork organized, you'll benefit from the interface that keeps your documents organized.
InspectNTrack is cloud hosted, so you can access the database from anywhere without paying for expensive servers. The intuitive mobile app allows your inspection technician to utilize color-coded icons that show them where they are on a route, and ensure that no piece of equipment is missed. 
The benefits of automation cannot be overstated. You'll no longer have to worry if your inspection was completed with this fire sprinkler system inspection software. Enjoy the streamlined experience, and say goodbye to the stress of manual inspection.
Integrate Seamlessly
When you decide to make the switch to automated inspection software, you don't have to worry about mountains of paperwork or struggling to stay organized. InspectNTrack uses barcode inputs that allow you to simply scan your safety asset and move along. This system accepted 1D, 2D, QR, manufacturer's barcodes, existing barcodes, or brand-new barcodes. Plus, you can easily swap out degraded barcodes if you need to replace equipment.
This fire sprinkler system inspection software also lets you create customizable question reports. So, if you have an old question set you use for safety inspections, you can input that into the system and have that data automatically generated. When it comes to adding safety assets, you can add fire sprinklers manually, or quickly add them from the app. 
If your inspection technician has a route they follow for the most efficient inspection possible, InspectNTrack has you covered. Their software created routes that keep equipment organized and guides technicians through the most efficient path. Not only will you never miss an asset, but you'll get the job done as fast as possible.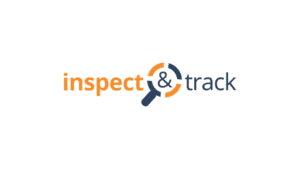 About InspectNTrack | Inspection Software
InspectNTrack was created by EH&S professionals who understand the importance of thorough inspection. That's why they've created a software that's completely customizable, and built to work for you.
InspectNTrack is trusted by higher education institutions, high security facilities, and health care buildings to keep their safety assets safe and prepared. In case of an emergency, you can trust that all of your assets have been inspected and repaired, and will work for you if (and when) you need them to.Don't hesitate to make the switch to fire sprinkler system inspection software. Visit https://inspecttrack.com/ to learn more or request a demo.