The Benefits Of A Fire Extinguisher Inspection System
Whether you're on a large campus, or a small, high security facility, inspecting your safety assets is essential. Through asset inspection ensures that, in case of an emergency, you'll have working safety equipment when you need it.
To make the process more efficient and simple, it's worth it to consider investing in a fire extinguisher inspection system. If you're still performing manual inspections, this might sound like a dramatic shift. But there's no need to worry. Let's talk about some of the benefits of transitioning to a fire extinguisher inspection system.
Organized Routes That Eliminate Human Error
If you implement a fire extinguisher inspection system, like the software from InspectNTrack, you'll benefit from the development of routes around your workplace. This is especially important for larger buildings and facilities. The repeated inspection of fire extinguishers, fire sprinklers, safety showers, and other assets means that there's a risk of human error. The work is repetitive, and you may not always notice if you skip over an asset.
With an innovative fire extinguisher inspection system, you can create custom routes that the system remembers, and your inspection technician will be guided through the path. This also allows you to maximize efficiency. Rather than wasting time searching for missed assets, your inspection technician will get the job done as fast as possible, and no assets will be left behind.
Streamlined Data With A Fire Extinguisher Inspection System
InspectNTrack's fire extinguisher inspection system also streamlines data for your benefit. When it comes to inspecting safety assets, you need to ensure you're in compliance with the National Fire Protection Association and other authorities. With this system, you can collect the data you need to prove that your facility is safe and regulated.
In addition to staying compliant, having organized, customized data also allows you to keep consistent records. Should you have an asset that's broken, this system will automatically record that information and send you reminders to either fix or replace it. These digital records are a great way to track your safety inspections and compliance over time.
Easy Integration
If you've had the same inspection system for decades, you might be hesitant to make a transition. However, integrating a fire extinguisher inspection system from InspectNTrack is a seamless process that, over time, will save your business time and resources. 
InspectNTrack fire extinguisher inspection system is cloud hosted, which means it's easy to implement and it can be accessed anywhere. There's no need for expensive servers or maintenance. 
In addition, this software allows for flexible barcode scanning. It accepts 1D or 2D barcodes, and allows you to easily replace and swap out old barcodes. If you need compatible inspection hardware, you can purchase InspectNTrack scanners, mobile computers, and accessories. There's no reason to be wary of switching inspection systems. InspectNTrack's software eliminates the possibility of human error in inspections and streamlines your asset inspection by creating custom routes and question sets. If you're looking for a customized inspection system, this is the solution for you.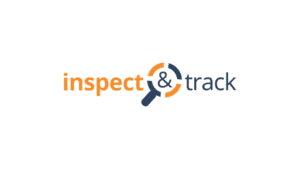 About InspectNTrack | Fire Extinguisher Inspection System
InspectNTrack is a leading fire extinguisher inspection system trusted by hundreds of companies. This software was developed by EH&S professionals who understand the importance of making inspections through and efficient. 
InspectNTrack is trusted by major universities, high security workplaces, and health care facilities. Their inspection software inspects all types of safety assets: fire extinguishers, safety showers, eyewash stations, fire alarms, and more. In addition to its easy implementation, this software will give you the customized experience you need. You can schedule inspections when its best for you, customize data reports for your workplace, and have the system remind you when an asset needs replaced.
If you're still doing manual inspections, it's time to switch to a fire extinguisher inspection system that works for you. Visit https://inspecttrack.com/ today.