Inspection Software Suited To Your Needs
Struggling to complete safety inspections manually? That's because you're using an outdated system to keep your facility secure. With innovative inspection software, you don't have to worry about issues like losing data or keeping inaccurate records. You'll have all of the information you need in a single, secure system. 
Inspection software is not only good for storing data, but also for making inspections speedy and routine. When you use InspectNTrack, you'll benefit from a barcode scanning system that inspects in seconds.
Let's take a look at some of the features InspectNTrack has to offer.
Intuitive Mobile Experience
Whether you're looking to purchase mobile devices for inspections, or you already have devices to use, InspectNTrack's inspection software comes with an easy-to-use mobile app. Their app has color coded icons that direct technicians through the most efficient path possible. Not only does this save time, but it also ensures that no safety asset is left behind. If you're on a campus or facility with hundreds, or maybe thousands of assets, you can't afford to miss a single one. In the case of an emergency, every asset needs to perform. So, not only is the mobile app user friendly, it also provides peace of mind.
Customizable Reports
No facility or campus is the same. Although there are guidelines set forth by the National Fire Protection Association, you may want to record different data sets depending on your situation.
InspectNTrack inspection software lets you create customized inspection questions, answer inputs, and reports depending on what you need. You can have these reports automatically delivered to wherever you need them. Not only does this prove you are in compliance with local and national codes, but it also gives you a quick way to view data for your safety assets. 
In addition, their inspection software works offline, meaning you can complete inspections and view data with no connection required. How does it work? The system is cloud-hosted, which means there's no need for expensive servers and maintenance. When you need access to the system, you've got it.
Automatic Scheduling
This inspection software automatically schedules all of your inspections for the life of the device. What this means is that you or your technicians don't have to worry about missing an asset, or forgetting a portion of the safety inspection. 
If you come across a broken asset that needs replaced or repaired, this inspection software will create an action trigger. This means that a notification is automatically generated, documented, and sent to you so you don't forget. This makes it impossible for an asset to go undetected when it's broken. This is just another helpful feature that makes inspection software a great tool for peace of mind and workplace safety.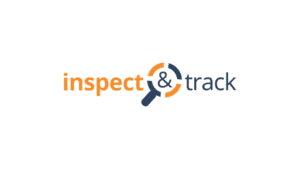 About InspectNTrack | Inspection Software
InspectNTrack was designed by EH&S professionals who understand the importance of through inspection software. The system seamlessly schedules, tracks, and documents inspections to ensure you are safe and compliant.
When it comes to collecting data, InspectNTrack has you covered. Their cloud-hosted system allows you to access it from anywhere, and can generate manual reports that fit your needs. InspectNTrack is designed to inspect a number of safety assets: fire extinguishers, fire alarms, fire sprinklers, exit signs, and more. Plus, they have served a number of industries with inspection software. Because this system is so customizable, InspectNTrack is used at higher education institutions, high security facilities, health care centers, and more. 
Don't get left behind with manual inspections. Get the data you need, stay in compliance, and keep your workplace safe with inspection software.
Visit   https://inspecttrack.com/ to learn more or request a demo.