How Toolbox Liner Extends The Life Of Your Tools And Hardware
Whether you use your tools every day, or just have a collection around when something needs fixed, you want your hardware to be protected. Tools are not cheap, so when you make the investment, you want it to last. That's why toolbox liner is a smart, forward- thinking purchase.
There are dozens of companies who sell toolbox liner, and it's probably tempting to stop by Walmart or hop on Amazon and order the first brand you see. However, if you take some extra time to research, you'll be able to find toolbox liner that not only keeps your tools from scratching, but extends the life of your hardware.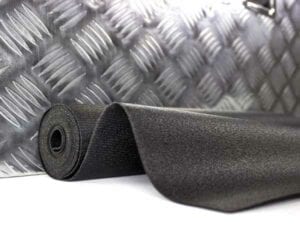 Find The Best Toolbox Liner
First and foremost, you need a toolbox liner that's easily cut to size. There are millions of styles of toolboxes in the world, so you have to make sure you can easily fit your liner to your own. It helps to read reviews of other products and make sure that they cut easily and work in any style toolbox. Also note that, even though the name implies just toolboxes, this liner can also be used on shelves, draws, truck boxes, or storage boxes. The right toolbox liner will be able to fit into your workshop space in multiple areas, not just the toolbox.
The lifespan of a toolbox liner is also critical. Once you purchase liner, you don't want to have to replace it every few months because it rips or tears easily. Tools can be heavy, especially wrenches and hammers, so your toolbox liner should be able to withstand that weight and keep your tools protected.
There are plenty of other features to look out for when it comes to toolbox liners: fire retardant, rust prevention, resistance to corrosion, and more. Luckily, Zerust Products has exactly what you need.  
Why Choose Zerust Products Toolbox Liner?
Zerust Products is a leading manufacturer of rust prevention items. When it comes to toolbox liners, they have the solution you need for a fully protected space. 
Zerust Products toolbox liner is cut to size, so you can use it on shelves, inside toolboxes, in drawers, or in truck and storage boxes. Their liner is created with their patented corrosion-inhibiting formula with heavy-duty non-slip rubber, which means it not only protects your tools, but it actively prevents rust and corrosion.
This toolbox liner uses a combination of non-toxic rust prevention technology and quality PVC rubber to keep your tools safe. In addition to its rust prevention, this liner is also fire retardant and easy to clean. All you have to do to maintain the liner is wipe it with a soapy or damp cloth. Additionally, this liner works to prevent your tools from denting, slipping, or gathering mold. 
Zerust's rust and corrosion inhibitors can last up to five years. Once you reach the five year mark, the toolbox liner can be reused and repurposed. 
There's a reason so many companies trust Zerust Products for toolbox liner and more.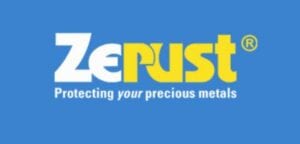 About Zerust Products
Zerust Products was founded in 2001 with a mission to develop and manufacture leading rust and corrosion prevention products to customers everywhere. In all of their manufacturing ventures, Zerust prioritizes environmentally friendly methods of production in order to do their part and protect the Earth.
Zerust is distributed in more than 60 countries, and has been used by more than 2,000 major companies worldwide. Their formula for rust and corrosion prevention is non-toxic, meaning you won't expose your personal items to anything potentially damaging.
When you want the best in rust prevention, visit https://www.zerustproducts.com/.