What Are Glass Bricks?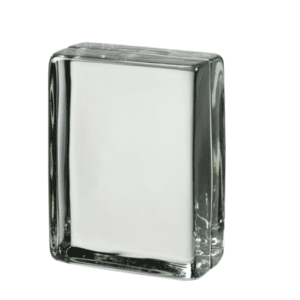 If you are looking to elevate your space, consider using glass bricks. Glass bricks are thin, translucent, and rectangular pieces of glass used to create a unique visual display. Glass bricks are often used to allow light into a room to add ambiance and provide a modern architectural touch.
Should I Choose Glass Brick or Glass Block? 
#1 Easy To Work With
Traditional glass blocks can often be heavy and bulky to work with. When it comes to DIY projects at home, you want your project to be easy, and look beautiful. Glass bricks are a great glass block alternative that is significantly lighter, easier to install, and sleeker.
#2 Less Expensive
Glass bricks are less expensive than glass blocks because they have been manufactured to be thinner, using less glass. Although glass bricks are typically cheaper, they are shaped differently than glass blocks and depending on your project, you will have to purchase more glass bricks.
#3 Unique Designs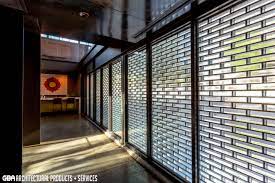 Glass brick suppliers will have many different clients before and after photos, design templates, and mood boards to showcase how your space will be elevated by using glass bricks. The design options are endless and you can get creative as you want!
#4 More Options
Glass brick can be cut straight or in a beautiful curved pattern. This small change in design can transform your space and provide you with more options when renovating your space. This "wave" option will allow you to also have more privacy and is popular use in showers.
#5 Customizable Shapes
Suppliers know that the glass brick that you choose will need to be customized to your specific needs. These bricks can be cut down into all sorts of thinner rectangles and as well as be cut to fit around corners.
#6 Takes Up Less Space
Having thin bricks is important when renovating a small space. For example, when you are redesigning a shower/tub area, it is important to use thin glass bricks because the width of the bathtub is often very thin and cannot handle full-size glass blocks.
#7 Texture Options 
Do you want more privacy in your space? When you are picking out your glass bricks you will have several different options to choose from, for not only aesthetic purposes but also to fit your privacy needs. Some options include frosted, colored, and etched. This is a great option with glass bricks to personalize your project and show your individual style.
Are you ready to start your next project? There are many options for a glass brick supplier as well as a glass brick manufacturer. Always do your research when you begin to look for a glass brick supplier to ensure that their products are reasonably priced and have good reviews. 
Call a brick supplier today to learn more about starting your next project. If you have any questions or are looking for a glass brick manufacturer set up a consultation with a glass brick supplier today.